Aaron McConnell
Aud Koch
Cassie Anderson
Cat Farris
Colleen Coover
Dan Schkade
David Hahn
Dylan Meconis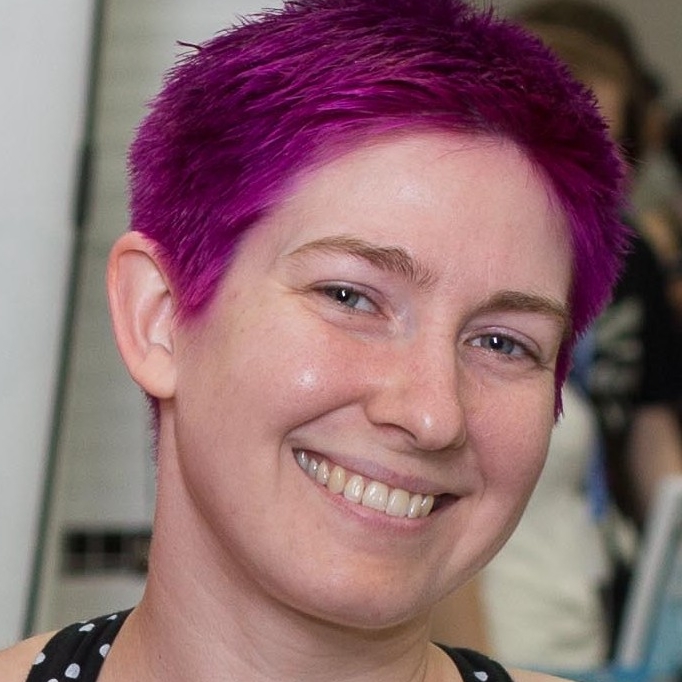 Erika Moen
Jeff Parker
Jesse Hamm
Jonathan Case
Karl Kesel
Leila del Duca
Lucy Bellwood
Lukas Ketner
Maria Frantz
Mike Russell
Paul Guinan
Paul Tobin
Ron Chan
Ron Randall
Steve Lieber
Aaron McConnell
Aaron McConnell illustrated the New York Times Best Seller The Comic Book Story of Beer, The Gettysburg Address: A Graphic Adaptation and The U.S. Constitution: A Graphic Adaptation. In addition to his nonfiction and historical fiction comics he is also recognized for his fantasy illustrations in such titles as 13th Age RPG Core Book and Elder Scrolls Online: Tales of Tamriel.
Aud Koch
Aud is an illustrator who lives in Portland, OR. She graduated from the University of Nebraska-Lincoln in 2012 with a BA in Studio Arts and now draws a lot of flowers, chocolate desserts, and mythological scenes. In between illustrating jobs, she's busy drinking tea and scratching out her webcomic, Rainboots & Mandrake Roots.
Cassie Anderson
Cassie Anderson is a freelance artist based in Portland, OR. She is the creator behind the webcomic-turned-graphic novel Extraordinary: The Story of An Ordinary Princess, as well as the artist and letterer on the Lifeformed series, a sci-fi YA comic about growing up and doing hard things set in an alien invasion. Both books are published by Dark Horse Comics. She also enjoys making journal and autobiographical comics about her life.
Cat Farris
Cat Farris is a Portland, OR native, and the creator of the mini comic series Flaccid Badger and the webcomic The Last Diplomat, and an artist for Dark Horse and Oni Comics. An illustrator with an animation influence, Farris is best known for her chibi versions of popular superheros and video game characters.
Colleen Coover
Colleen Coover is a comic book artist based in Portland, Oregon. Her comics include the adult title Small Favors and the all-ages Banana Sunday. She has been published by Dark Horse, Top Shelf, Marvel, and many others. She works with her husband, writer Paul Tobin, on the Eisner Award-winning series Bandette.
Dan Schkade
Dan Schkade is an Austin-born comic book writer and artist, working on or having worked on Will Eisner's The Spirit, San Hannibal, y mas.
David Hahn
David Hahn is a founding member of Helioscope and is known for his work on Batman '66, Spider-Man Loves Mary Jane, Marvel Adventures: The Fantastic Four, Fables, and Bite Club, as well as commercial jobs for clients such as Microsoft and Northrop Grumman. David was nominated for both an Eisner Award and an Ignatz Award for his creator-owned comic series, Private Beach, and he's currently writing and drawing his creator-owned sci-fi series, Dayglow.
Dylan Meconis
Dylan Meconis is a cartoonist, illustrator and writer focusing on sci-fi/fantasy, humor, historical, and children's markets.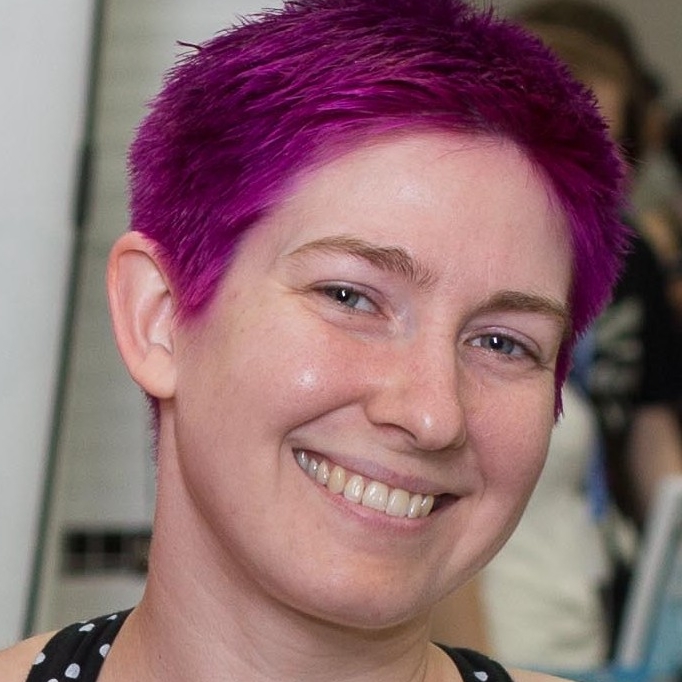 Erika Moen
Erika Moen has been in the comics industry for over 17 years and is best known for her completed autobiographical comic DAR! and the ongoing series Oh Joy Sex Toy that she creates with her husband weekly. She has been published by Dark Horse Comics, Oni Press, Scholastic, Image Comics, and Villard, among many others.
Jeff Parker
Jeff Parker gained wide acclaim in the last decade writing at Marvel with his runs on big action books such as Thunderbolts and Hulk, as well as creating new titles like Agents of Atlas and X-Men: First Class. At DC Comics he launched Batman '66 while also revamping Flash Gordon for Dynamite. Among his original creations are the sci-fi and adventure graphic novels The Interman and Underground, as well as the dark paranormal humor of Mysterius The Unfathomable.
Jesse Hamm
Jesse Hamm's mainstream comic art has been published in the U.S. by DC (Batman '66) and Marvel (Hawkeye), and his critically-acclaimed alternative comics have been published in French for the European market. Jesse has also drawn concept art, portraits, storyboards, ad art, and book and magazine illustrations, for such clients as Hitachi, Target, Fox, Partners In Health, and Zondervan.
Jonathan Case
Jonathan Case is an Eisner-winning cartoonist, painter, and writer. His expressive and varied art has appeared in many books, from the gritty Green River Killer, to the bouncy-retro Batman '66. His recent original work, The New Deal, was one of Amazon's best graphic novels of 2015 and a Reuben nominee. He lives in Portland, Oregon with his wife, Sarah, and daughter, Dorothy.
Karl Kesel
Karl Kesel loves his job far more than he has any right to. Over the past 30+ years he has written, inked, and/or penciled most of the major comics publishers' major characters — including Superman, Superboy, Spider-Man, Fantastic Four, and Captain America — although he has an inexplicable fondness for minor, obscure characters no one else remembers.
Leila del Duca
Leila draws Shutter and writes Afar for Image Comics. In 2015 she was nominated for the Russ Manning Promising Newcomer award for her work on Shutter. Her client list includes Vertigo, Oni Press, IDW, Image Comics, and National Geographic. Leila likes to be creative during her free time, making music, cooking food, knitting, sewing, and can be found staring off into space a lot, drinking coffee and contemplating life.
Lucy Bellwood
Lucy Bellwood is a nautical cartoonist who loves bringing her adventures alive through comics. She is the author of Baggywrinkles: a Lubber's Guide to Life at Sea, and is a regular contributor to the all-ages fantasy series Cartozia Tales.
Lukas Ketner
Lukas Ketner is the artist and co-creator of Witch Doctor, the hit launch title for Robert Kirkman's Skybound imprint at Image Comics. Other work includes stories for Dark Horse Comics' Creepy Comics and Supersized: Strange Tales From a Fast-Food Culture, along with covers for BOOM! Studios' Hellraiser title.
Maria Frantz
Maria Frantz is a cartoonist, illustrator, and animator whose work centers around the strange and the fantastical, with a focus on facing the fear that often accompanies the unknown. Her debut graphic novel, The Chancellor and the Citadel, released in 2019 from Iron Circus Comics.
Mike Russell
Writer/cartoonist Mike Russell's work includes The Sabertooth Vampire, CulturePulp, Mr. Do & Mr. Don't, Augie The Littlest Reaver and several educational comics.
Paul Guinan
Inkpot Award-winner Paul Guinan is a founding member of Helioscope. He co-created Chronos at DC Comics, and Heartbreakers at Dark Horse Comics. Paul is the creator of Boilerplate, and with wife/writer Anina Bennett produced two historical fiction coffee-table books: Boilerplate, and Frank Reade. Paul's current graphic novel series is Aztec Empire.
Paul Tobin
Paul has written hundreds of comics with such characters as Spider-Man, the Hulk, the Avengers, Batman, and Superman. He has also done extensive work for Dark Horse on media properties such as Plants vs Zombies, Predators, Conan, and on his creator-owned title, Colder.
Ron Chan
Ron is a Cartoonist, Storyboard Artist, and Illustrator. He specializes in drawing for Comics, Advertising and Commercial Storyboards, and UX Scenario Design. He is best known for drawing Plants vs Zombies comics for Dark Horse.
Ron Randall
Ron Randall has been working as a commercial and comic book artist for over thirty years. His clients range from REI, Disney and Nike to DC Comics, Marvel Entertainment and Lucus Films. His own science fiction adventure series, Trekker, is his signature project. Ron is busier than ever these days, producing new Trekker stories as well as serving as artist on several other commercial projects both in and out of comics.
Steve Lieber
Steve Lieber has been published by DC, Marvel, Dark Horse, Image Comics, Scholastic, and many others, but he's best known for his work on Superior Foes of Spider-man at Marvel and Whiteout at Oni Press. He's currently drawing The Fix at Image. His various projects have received nine Eisner Award nominations, and he won the Eisner for Best Limited Series for Whiteout volume 2: Melt.
1
2
3
4
5
6
7
8
9
10
11
12
13
14
15
16
17
18
19
20
21
22
23
·
·
·
·
·
·
·
·
·
·
·
·
·
·
·
·
·
·
·
·
·
·
·